Yeastar Neogate TG100 GSM Gateway VOIP
Product Code: Yeastar TG100
Availability: In Stock
FREE SHIPPING!
Contact us to check stock availability before placing order

Yeastar TG100 comes with a fully featured 1 port VoIP GSM/CDMA/UMTS gateway that gives GSM/CDMA/UMTS network connectivity for Softswitch and IP PBX.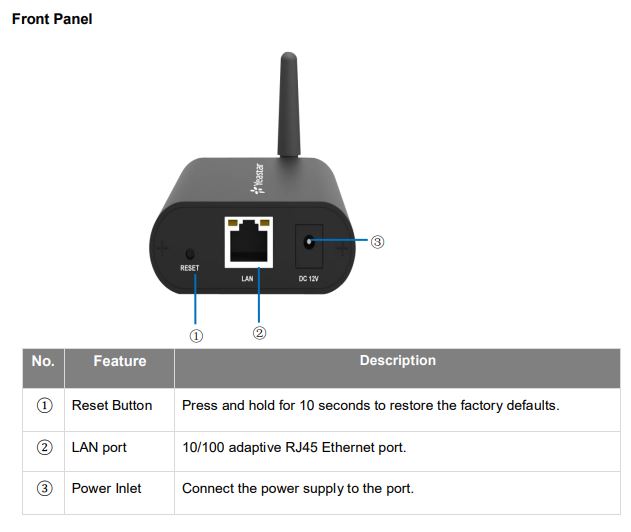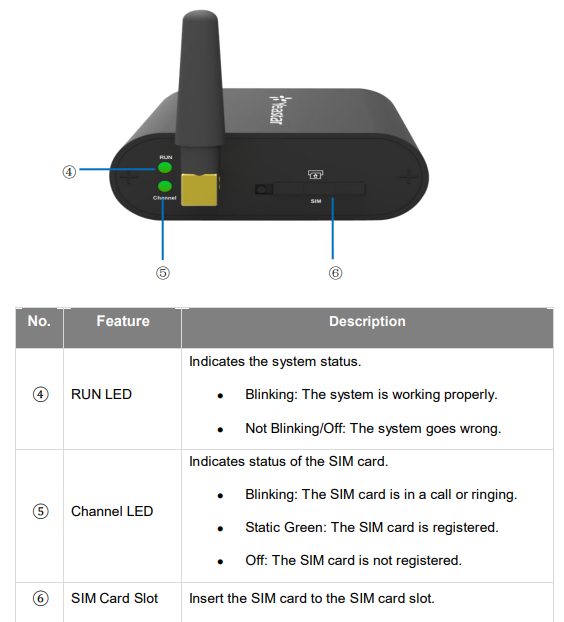 Specifications:
Mobile : 1 x GSM/CDMA/UMTS Channel

GSM Frequency: 850/900/1800/1900 MHz

UMTS Frequency : 850/1900 MHz, 850/2100 MHz, 900/2100 MHz

CDMA Frequency: 800 MHz

Protocol: SIP, IAX2

Transport: UDP, TCP, TLS, SRTP

Voice Codec: G.711 (alaw/ulaw), G.722, G.726, G.729A, GSM, ADPCM, Speex

Echo Cancellation: ITU-T G.168 LEC

DTMF Mode: RFC2833, SIP INFO, In-band

Calling Type: Termination (VoIP to GSM/CDMA/UMTS), Origination (GSM/CDMA/UMTS to VoIP)

LAN: 1 x 10/100Base-T Ethernet

Network Protocol: FTP, TFTP, HTTP, HTTPS, SSH

NAT Traversal: Static NAT, STUN

Network: DHCP, DDNS, Firewall, OpenVPN, Static IP, QoS, Static Route, VLAN

Power Supply: DC 12V, 1A

Operation Range: 0°C to 40°C, 32°F to 104°F

Storage Range: -20°C to 65°C, -4°F to 149°F

Humidity: 10-90% non-condensing
Warranty Period : 3 Year
** Warranty does not cover wear and tear, and damages arising from misuse or use not in accordance with product instructions.

We reserve the right to change the feature, function, price, and agreement without prior notice.

Find great products and buy online with E-Market Malaysia. For large quantity, please contact us HERE
Malaysia Toll Free: 1800 87 7061
Kuala Lumpur: +603 2780 3880 / +603 7980 1388
Penang: +604 642 0621
Johor Bahru: +607 361 8927
Email: sales@bizcloud.asia