Mini Acrylic Table Numbering Display Holder Name Card Price Tag Label Transparent Stand Set E (41-50)
Product Code: Set E
Availability: In Stock
Choose the set you want!
Set A: 1-10
Set B: 11-20
Set C: 21-30
Set D: 31-40
Set E: 41-50
Set F: 51-60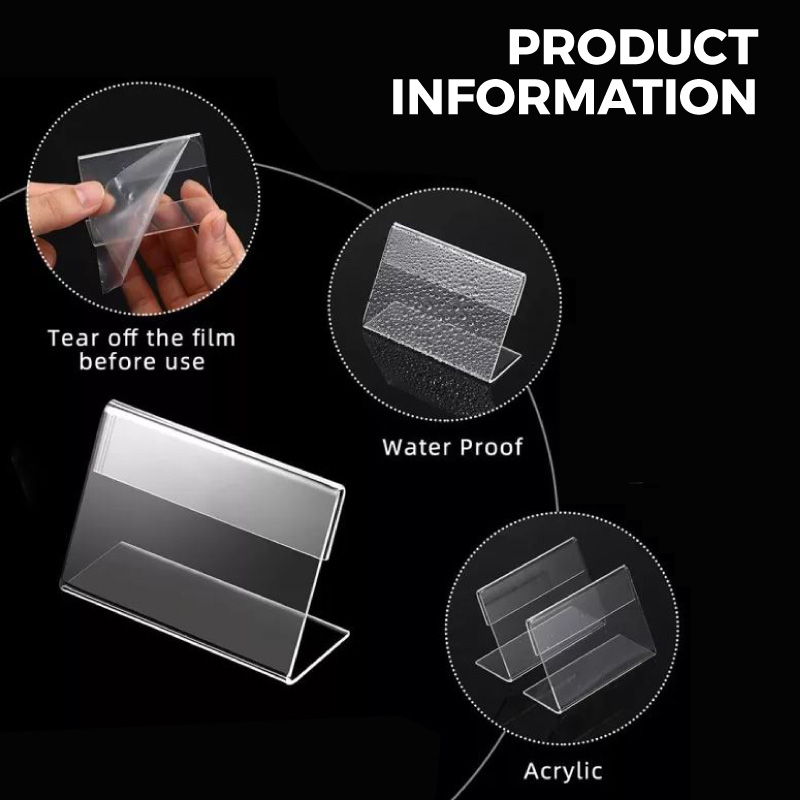 Acrylic Display Holder Features
- Brand New and high quality.
- Made of acrylic material, durable, lightweight, and shatterproof.
- Clear acrylic stands for retail store display, offices, meetings, hospitality sector, and so on.
- This stand is available in a 9 x 6cm full line of sign holders, poster hangers, clips, poles, and price tags available.
- Effective way to display essential pricing and product info alongside your product range.
Size: 9cm x 2.5cm x 6.5cm
Material: Acrylic
Color: Clear (Transparent)
We reserve the right to change the feature, function, price, and agreement without prior notice.

Find great products and buy online with E-Market Malaysia. For large quantity, please contact us HERE
Malaysia Toll Free: 1800 87 7061
Kuala Lumpur: +603 2780 3880 / +603 7980 1388
Penang: +604 642 0621
Johor Bahru: +607 361 8927
Email: sales@bizcloud.asia