POSMarket POS AIO Dual Screen Terminal PT01 (Windows-based)
Product Code: aio dual screen terminal pt01
Availability: In Stock
FREE SHIPPING!
AIO Dual Screen Terminal PT01 has software that can scale with your business, simple and flat rate payment processing for all transactions, and cloud-based reports accessible in real-time. It contains the main display and a customer display that connect together. It is more saves space and less messy on your checkout counter. The dual-screen is 15.6″ Full HD, which brings some amazing visual experience in combination with 1920*1080 high resolution.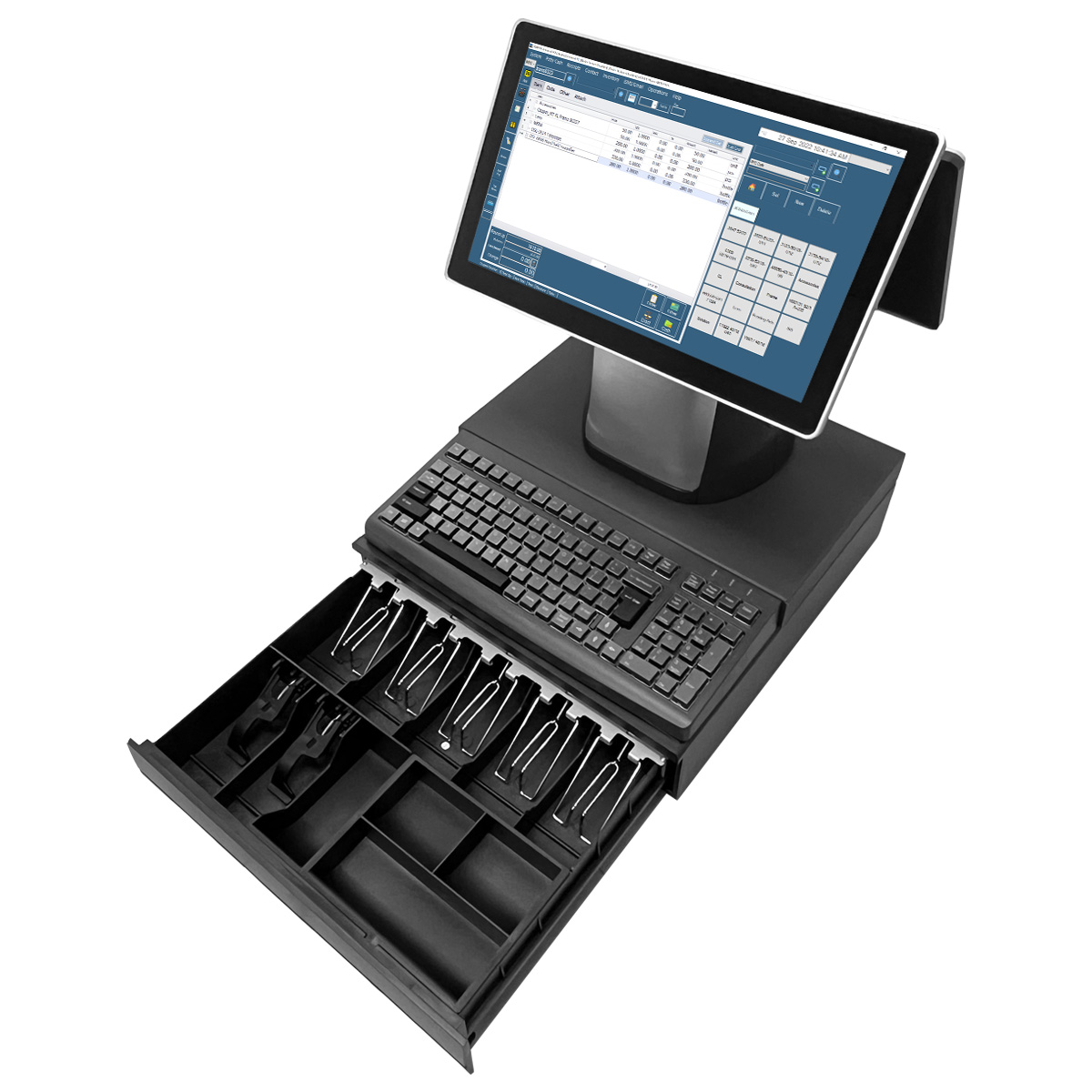 POS Software

POS Inventory, Report

POS Petty Cash

Dual 15.6 Screen Full HD

80mm built-in printer

Keyboard & Cash Drawer
Call POSMarket today at 1 800 87 7061 to find out more about POS AIO Dual Screen Terminal PT01
We reserve the right to change the feature, function, price, and agreement without prior notice.

Find great products and buy online with E-Market Malaysia. For large quantity, please contact us HERE
Malaysia Toll Free: 1800 87 7061
Kuala Lumpur: +603 2780 3880 / +603 7980 1388
Penang: +604 642 0621
Johor Bahru: +607 361 8927
Email: sales@bizcloud.asia